Clown Zassie on AEB 2015
first time exhibitor on the trade show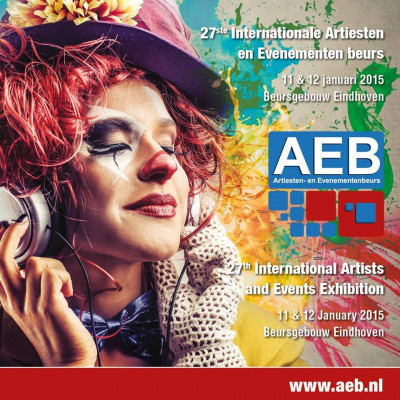 For years I've been visiting the International Artists and Events Tradeshow in Beursgebouw Eindhoven. Both as an artist and as a board Member of "Artiesten Belangen Centrum". This year was my first time ever as an exhibitor.
Every year we have meetings at ABC concerning this trade show. Every year I get send the promotional materials to join the trade show. This year I decided to take that step. So there I was: 11 and 12 January 2015 I had my very own booth at the AEB with fresly printed brochures, flyers and all the other stuff. 
I had a blast on these days. Sunday I could do what I do best: Entertain children as there were plenty of them. On Monday I had a lot of talks with people from the Industry and people I already knew. 
It's been a nice experience.... maybe I will do it again in 2016
No video selected.