Clown in Bloemendaal? Huur Clown Zassie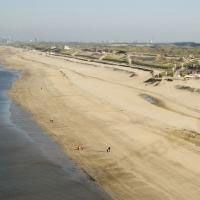 U wilt een clown inhuren in Bloemendaal? Zoek niet verder! Clown Zassie Entertainment levert het gros van haar diensten dioor heel Nederland, dus ook in Bloemendaal!
In Bloemendaal kan Clown Zassie u voorzien van hele leuke en interactieve kindershows. Niet alleen een clownshow, maar ook een piratenshow of zelfs een zwarte pieten show tijdens Sinterklaas. Helaas kunt u in Bloemendaal geen gebruik maken van onze kinderfeestjes.
Opening, feest of evenement? Clown Zassie Entertainment heeft losse diensten maar ook complete totaal pakketten die een oplossing kunnen zijn voor uw feest of evenement!
Kijk snel verder op deze website om te zien wat Clown Zassie Entertainment, de kindervermaak specialist van Nederland voor u kan betekenen in Bloemendaal en omstreken.