Huur een clown in 's Gravendeel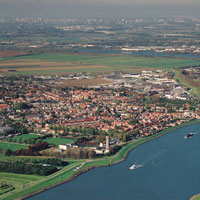 Bent u in 's Gravendeel op zoek naar een leuke clown? Of bent u op zoek naar leuk kindervermaak in 's Gravendeel? Clown Zassie Entertainment kan u helpen.
Wij zijn al meer dan 12 jaar actief op het gebied van professioneel en kwalitatief kindervermaak op uw locatie. Of het nu een theatershow, openingsact of animatie betreft: wij kunnen u helpen.
U kunt in 's Gravendeel bij Clown Zassie terecht voor:
Natuurlijk kunt u in 's Gravendeel ook gebruik maken van onze kinderfeestarrangementen. 's Gravendeel ligt direct naast Dordrecht en dus prima binnen de werkregio van deze arrangementen.
Kijkt u gerust even rond op deze website en ontdek wat Clown Zassie Entertainment voor u kan betekenen in 's Gravendeel en omstreken.