Clown Zassie komt ook graag naar Hilversum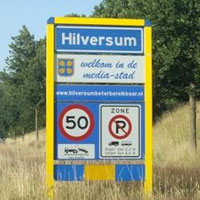 U zoekt een clown of ander leuk kindervermaak voor een evenement in het mooie Hilversum? Clown Zassie Entertainment kan u dit bieden!
Hoewel Clown Zassie Entertainment gevestigd is in Dordrecht leveren wij de meeste van onze diensten door heel Nederland.
In Hilversum kunt u onder andere gebruik maken van onze kindershows, ballonartiesten, steltlopers, loopfiguren en combinatiepakketten. Ook kinderfeestjes verzorgen wij met veel plezier in Hilversum.
Bekijk wie u zijn voorgegaan en wat die klanten hebben gezegd over onze diensten op onze referentiepagina.
Graag tot ziens op uw volgende feest of evenement!