Clown Zassie in Kampen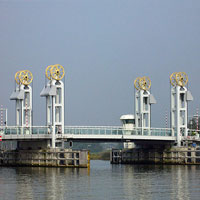 Need a clown in Kampen? Clown Zassie Entertainment is happy to help.
With over 12 years of experience we are the perfect party for all your entertainment for children. We are based in Dordrecht, but operate nationwide.
In Kampen Clown Zassie Entertainment can provide you with most of our services: shows, balloonartists, stiltwalkers, mascottes and our combination packages.
The only thing we cannot provide you with in Kampen are birthday parties. We only provide birthday parties within 90 kilometers from Dordrecht. Kampen is outside of this region.
Please look aroundthis website to see what Clown Zassoe Entertainment can do for your next event, opening or anniversary.