Clown Zassie in Brabant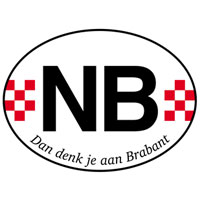 Looking for a clown in Brabant? Clown Zassie Entertainment is based in Dordrecht and active in Brabant.
All of our services can be used in Brabant: birthdayparties with Clown Zassie, Sjaak the Pirate or Jerry the Ballonheer, large children shows, store entertainment, and more.
Look around on our website for a full overview of what we can offer you.
Clown Zassie Entertainment provides services across the Netherlands and Belgium. With over 12 years of experience in professional entertainment we're the ideal partner for your children entertainment needs
Rosada factory Outlet, Parqui en Louwman (Toyota), Phillip Morris, Rabo Bouwfonds, Justitie, Scouting, Sanyo E&E, Stichting JJK de Stam, and many private parties.
For a full overview take a look on our reference page.