Clown in Ridderkerk? Hire Clown Zassie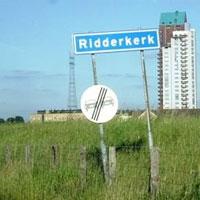 Need a clown in Ridderkerk? Don't look any further! Clown Zassie, the one and only clown from Dordrecht also comes to Ridderkerk!
Whether it's a openingsact of a large show, Clown Zassie Entertainment has a solution for every need in children entertainment. Balloonartists, stiltwalkers, attractions, you name it.
For over 12 years Clown Zassie Entertainment has been the address for profesional entertainment for kids in the Netherlands.
Looking for nice entertainment for a birthday party? Clown Zassie Entertainment can provide you with nice and fun shows suitable for your livingroom!
Who have hired Clown Zassie in Ridderkerk:
Gemeente Ridderkerk, OBS de Botter, Teamwijkidee 3-vliet-t-zand, Oosterparkloop, VV Rijsoord, Korfbalvereniging Ten Donck, Rabobank en vele particulieren
We hope to see you soon!